Definition of a Will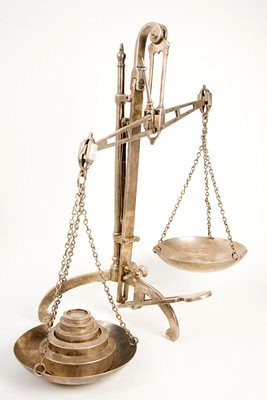 Definitition of a Will
A will is a declaration in prescribed form of the intention of the person making it of the matters which he wishes to take effect on or after his death, until which time it is revocable.
What is the benefits of Writing Will ?


With a Will, you can ensure that your hard-earned assets go to the people you want to benefit in the manner that you wish.
Without a Will, the Law will decide on who shall inherit your assets.

With a will, the legal fees and processing time to administer and distribute the estate is less.
What is the content of a will?


A will can contains disposition of property, appointment of executors and trustees, appointment of guardians, revocation of earlier Wills, directions for burial, donation of organs, terms of endearment.

How to make a valid will?

To make a valid Will, the Will must be made in accordance to formalities under the Wills Act 1959. The requirements to make a Will valid is stated as follows:-
- A Will must be in writting.
- A Will must be signed by the testator.
- Two witnesses must witness and present at the same time when the testator is signing the will. The witnesses must sign in the Will too. It is important to note that the beneficiaries of the Will or their spouse must not be witnesses. If they do, then they will lose their share in the Will, but it will not affect the validity of the Will.
- The testaor must had attained the age of 18 ( except Sabah ) and of sound mind at the signing of the Will.
How to revoke(cancel) a Will?
1) Marriage . A testator's marriage will automatically revoke a Will written prior to marriage
2) A later will. A formation of a later will can revoke an earlier will.
3) A will which is destroyed with an intention to revoke it.
4) Testator's conversion to Islam
To Write a Will or For Further Information
Please obtain legal advice or Contact Our Panel Lawyer
Disclaimer: MyLawyer.com.my has made every effort to ensure the accuracy and correctness of the contents, information or data contained in this section. Mylawyer.com.my does not represent or warrant the truth, accuracy, completeness and correctness of the same. The information herein have been obtained or derived from sources believed by Mylawyer.com.my to be reliable. Mylawyer.com.my accepts no liability for loss or damage suffered or incurred by you or your estate as a result of you relying on any advice given or any wrongful advice provided by Mylawyer.com.my or howsoever arising from the use of the information or material presented herein. If you know that the information in your country differs from that given above, and if you can supply good references to prove it, then please Contact Us. This page is intended for educational purposes only and should not be used to inform personal decisions. If you are in any doubt about the age of consent law in your region, please contact your lawyer or you may seek expert legal advice from our panel lawyer here.